Victor Chang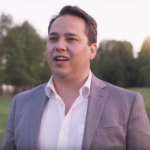 Victor has been working with Sustainability and Environmental technology since 2004. While at Kot Consulting he worked with transnational trade within the Recycled plastics Industry. Since then he has spent 14 years networking in Sweden, California, Texas and various places in Japan. With his network of Professors and developers, Victor has been directly instructed by the relevant professional within Water Treatment, Ship Recycling, Metal Recycling and Sustainable Hydrogen production. This mix of experts and technologies exist in a very collaborative atmosphere around Victor daily.
During the last year Victor has been awarded new Senior positions in different diplomatic organizations such as Hellenic National Council of Clubs and Centers for UNESCO in Athens Greece. His mission is to create Trans- European partnerships within Sustainable Technology projects, while strengthening Culture and Food exchange on our continent.
During the last 10 years Victor has also held many Operational positions within the Food Tech Industry both in Sweden, North and South America as well as within the EU. With more than 40 different organic food products under his belt, he continues to find more products that will strengthen agricultural ties within Europe. Since 2016 he has been the Director of Quality Assurance at Ecoliving and Greensmile which has its headquarters just outside Stockholm in tranquil Salem.
Victor lives on a farm with his family in the Northern part of Stockholms län.